Whether on holiday, on a business trip or as a commuter, anyone driving a car in Europe usually has to pay tolls. But the different regulations are complicated and involve a great deal of effort. It becomes particularly confusing and time-consuming if you want to cross several countries. We give you an overview of the tolls in the most popular countries: Italy, France, Spain and Portugal.
Tolls in Europe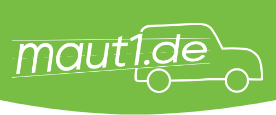 The most common form of motorway pricing and tolls in Europe are both lump sums (e.g. vignettes) and distance-based charges on selected routes. High tolls are due, particularly in western and southern Europe, but many countries in eastern Europe also levy tolls. On average, the Spanish motorways are the most expensive.
There are basically two types of tolls in Europe: the distance-based toll and the time-based vignette.
In the case of the route-based toll, the toll is calculated according to the kilometers covered, although the fee is not always due on the entire motorway and expressway network. The toll fee is then paid at the respective sections of the route. Electronic payment systems are also used in some countries.
The time-based vignette is used for tolls in Bulgaria, Austria, Romania, Switzerland, Slovakia, Slovenia, the Czech Republic and Hungary, which are regulated very differently. The vignette is purchased in advance at border crossings in all sales points with a vignette symbol and, for example, at petrol stations and post offices.
Tolls in European countries: Spain, France, Italy and Portugal
In Europe there is a distance-based toll in over ten countries, including France, Italy, Croatia, Poland, Portugal and Spain. The entire motorway and expressway network is not always subject to tolls. Depending on the country, payment is made when driving in or out, in some countries electronic payment systems are used.
There may also be a special toll for bridges, tunnels and passes. In eight other countries, a vignette can be purchased for driving on motorways and expressways.
You can read about the exact details of tolls in Europe here:
Italien | Spanien | Frankreich | Portugal | Österreich
Source: Maut1.de | Titelfoto: Pixabay
Sorted by clicks
There are currently 7 tips for Tolls and Vignettes listed
Travel knowledge and advices

at a glance